SPECTATORS
Moo Duk Kwan® USA
Virtual Competition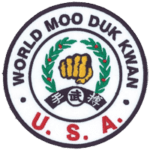 Spectators tickets are available for for the Prerecorded Competition. Upon purchase, you will be automatically provided with the passcode required to access all Prerecorded competition videos. Videos my be viewed  by visiting the spectator access page and entering the Spectator Ticket passcode that is sent to you when you buy your spectator tickets or you can download it on the checkout confirmation page and also from your account after purchasing your PRERECORED Spectator ticket.
Spectators for the Live Competition via Zoom can join the proceedings by using the link on the ticket emailed to you when you purchased your LIVE Spectator ticket.
Access to recordings of the Live Competition will be provided to those who purchase Live Spectator tickets.  Note all Live competition may be included in the recordings due to technical limitations.